SOS CHILDREN'S VILLAGES NL
Family is not important. It's everything.
SOS Children's Villages creates loving homes for children who lost their parents. Next to that this amazing organisation strengthens troubled families worldwide with the upbringing of their children. Together with SOS Children's Villages Netherlands we created a brand architecture which was based on a deep emotional and universal truth: family is everybody's bedrock. No exceptions there. Which quickly proved to be the source of inspiration, identification and bonding. In line with this strategy Miesiyu developed marketing and communication that helped them to build loyal long term relationships with sponsors as well as employees.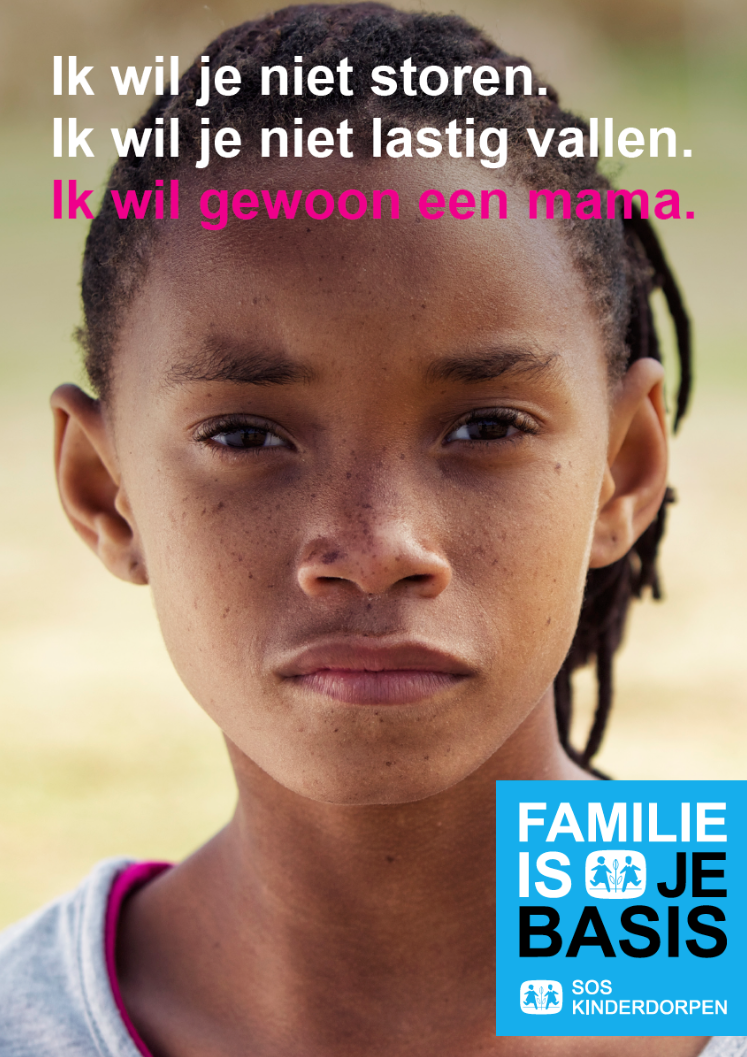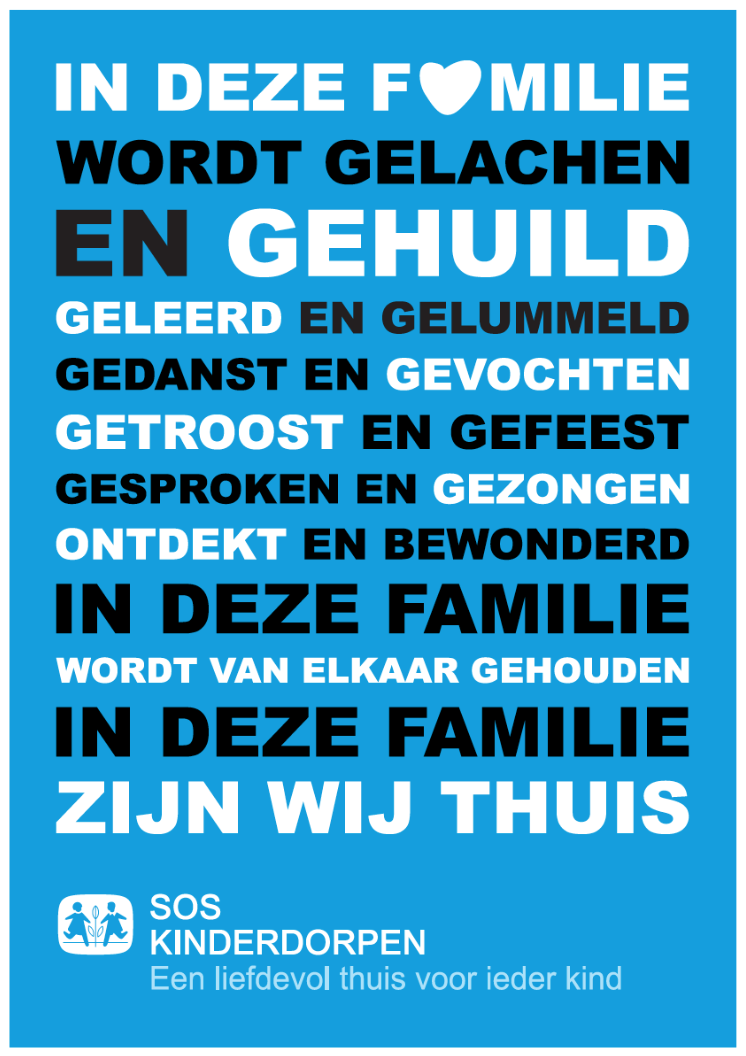 USING AN UNIVERSAL TRUTH IN OUR COMMUNICATION STRATEGY
We don't want your pitty. We just want a mama.
In lign with our marketing strategy we kept away from the classic paternalistic NGO way of communicating. In stead we chose to listen to children out of developing countries and to give them a voice. We wanted people to know what they themselves had to say about their life. Of course these children are as smart, funny, intelligent and strong headed as any other child on our planet. Yet more than anyone else they know exactly what they need to survive in this world; a strong loving family.